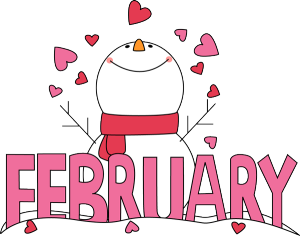 January was one long weekend followed by a short week of school after another. Getting back in the groove was getting difficult! The first week of February had some fun Ground Hog themed activities. The second week of February had some pretty intensive work, especially in math and in 5th grade social studies. Only 5 more wake-ups and then we get and entire week break! I am looking forward to sleeping in a bit. : )
WRITING: The past couple of weeks in writing have been exciting. We had some great Groundhog day prompts, we watched the ceremony on Cobb TV and we had some fun activities to go along with our new pal, Phil. Prompts included: The Day the Groundhog Overslept, Where did Everybody go? The day after Groundhog Day and choice prompts as usual. We have been working diligently with spelling patterns and sentence structure/formation. Declarative, exclamatory, interrogative and imperative sentences were taught/reviewed and assessed. Your child should have brought home an optional spelling packet that they can be using at home for more practice with spelling patterns. If you would like to know what patterns your child needs more focus on, please let me know and I will get that information to you. We also had a robot prompt this month. Narrative: If I had a robot..., Informational: All About Robots, Opinion: I Think Robots are helpful/ or hurtful to humans, and as always-a choice prompt. Coming up we will continue to study figurative language (similes, metaphors, onomatopoeia, adages, proverbs, idioms), opinion writing with a summative writing assessment and quick prompts on a variety of topics.
READING: Read Theory is AWESOME! We have a new online assessment program that the students are using in a rotation in the classroom. It can be used at home on a computer or a tablet. Passwords for Read Theory came home with each student last week. We have also been working on journal entries, the WH questions, and our read-aloud books- Freckle Juice by Judy Blume and All the Answers by Kate Messner. There was a comprehension packet assigned for Freckle Juice and we just started All the Answers. The students have also been working with me on "green books" aka the DRA books which is one of the ways we assess student reading levels. Reading levels help form our reading groups and hep monitor student progress. If you have any questions, please let me know.
MATH: Prodigy is AWESOME! Just like Read Theory, the students can access Prodigy at home and they have been given their student username and password. It reminds me of the 1st In Math that Pitner used to use. We also spent a couple weeks digging in to standard algorithm long division, using the DMSB method (Divide, Multiply, Subtract and Bring down/up). PLEASE keep practicing the long division, it incorporates addition (if they skip count up to help divide), subtraction, multiplication and division. Word problems are an area of difficulty for most students so try using real world examples and make that into a word problem to help refine those skills.
SCI/SS: We finished up the Magnet/ Electricity unit and went right in to WWI & the Jazz Era. We will have guidance this week as well as human growth & development. Career exploration week is coming up soon but that might be during testing so stay tuned for updates. : )
IMPORTANT DATES:
2/15            Picture Day

2/20 - 2/24  Winter Break!




2/27 - 3/3    Read Across America Week

2/27            9:00  4th Grade Performance in Cafe



3/1 - 3/9      Book Fair


3/2              6:00  Bedtime Books & Brownies

3/3              Pajama Day - PTSA Fundraiser

3/13            Oral Health Presentations - Media Center

3/17            State Fair for 4th Graders
         

PLEASE Come out to
BEDTIME, BOOKS & BROWNIES
You'll never know who you will see when you're there. : )